Description
Hand-Split Shakes are crafted to represent the natural look of a cedar shake. It is popularly used by homeowners to accentuate architectural aspects of their homes.
Performance
Alpha Hand-Split Shake Siding overlaps to stay flat and right for beauty and performance. There are no lines or meeting points so it produces a smooth and more pleasing finished appearance.
A superior nail hem adds substantial reliability to installations, even in winds exceeding 150 mph. Normal vinyl siding is made of a simple PVC resin. Alpha Hand-Split Shakes are made with a propriety compound of the best materials, with each adding the following benefits:
Pure Strength PVC Resin gives Alpha Tri-Lock its basic strength and weather resistance.
Ti-Shield Titanium Dioxide from DuPont prevents ultraviolet degradation.
StayRight PVC Stabilizers help prevent heat degradation.
TrueShield Impact Modifiers give Alpha Tri-Lock exceptional impact resistance.
DesignersChoice Color produces uniform colors that go clear through the panel and never need sanding, staining or painting.
Richer colors that once faded are now possible thanks to the addition of Luran S ASA from BASF that improves both weather-ability and fade resistance. It also helps resist chemicals, dings and abrasions, meaning your vinyl siding stands up better against the forces of nature. Since Alpha siding is made with durable, weather resistant vinyl, just rinse occasionally with a garden hose to keep your new siding looking like new.
All homeowners have the option to include a fullback thermal support system with their Hand-Split Shake siding, which is sold exclusively by Alpha!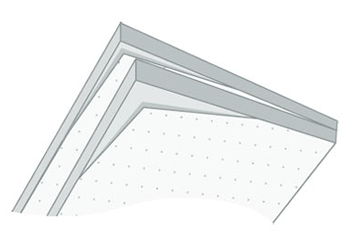 Alpha thermal wall provides energy savings and comfort, low maintenance, long-term look and feel of real wood, insect resistance, and superior wind and weather resistance. Its increased energy efficiency is just one benefit, it also increases impact resistance by more than 500% and is fire resistant. It fills out the profile of any siding and it also qualifies for an energy tax credit, unlike glued on insulation.
All Alpha insulation discourages the development of mold within the wall system because it provides a breathable blanket of insulation and will not trap harmful water vapor within the wall.
Warranty
Alpha Vinyl Siding has a Lifetime Limited Transferable Warranty. Hand-Split Shake Siding is warranted against blistering, corroding, flaking and peeling as a direct result of defects occurring in the manufacturing process, under normal use and service. This warranty remains in effect for the lifetime of the owner of the property to which the products were originally installed. It remains in effect as long as the property owner continues to live in and own the property. In the case of an ownership change, the warranty may be transferred to the new owner as a fifty year non-prorated warranty from the date of original installation. Alpha Vinyl Siding is also warranted against damage from hail!