Here you can see a portfolio of some of the homes we have worked on in siding Smithtown, NY. You may also view our complete residential portfolio by clicking to view our full portfolio of homes. Most of our Smithtown siding jobs are completed with vinyl siding by Alside.
You may also view project galleries by color:

Pictures of Homes with Vinyl Siding Smithtown: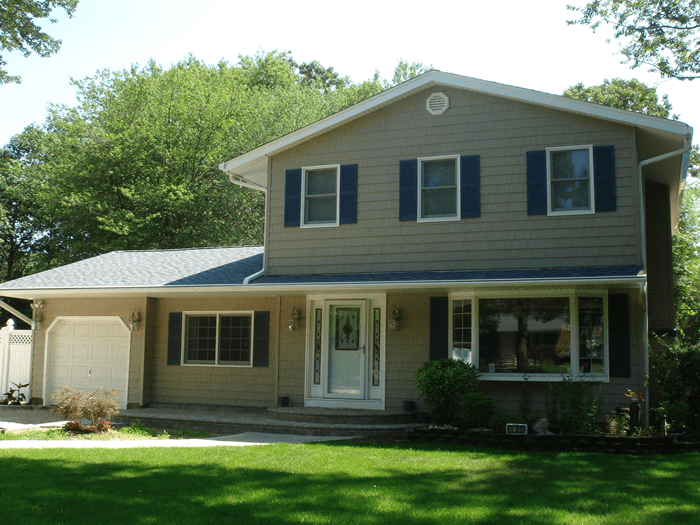 Siding Smithtown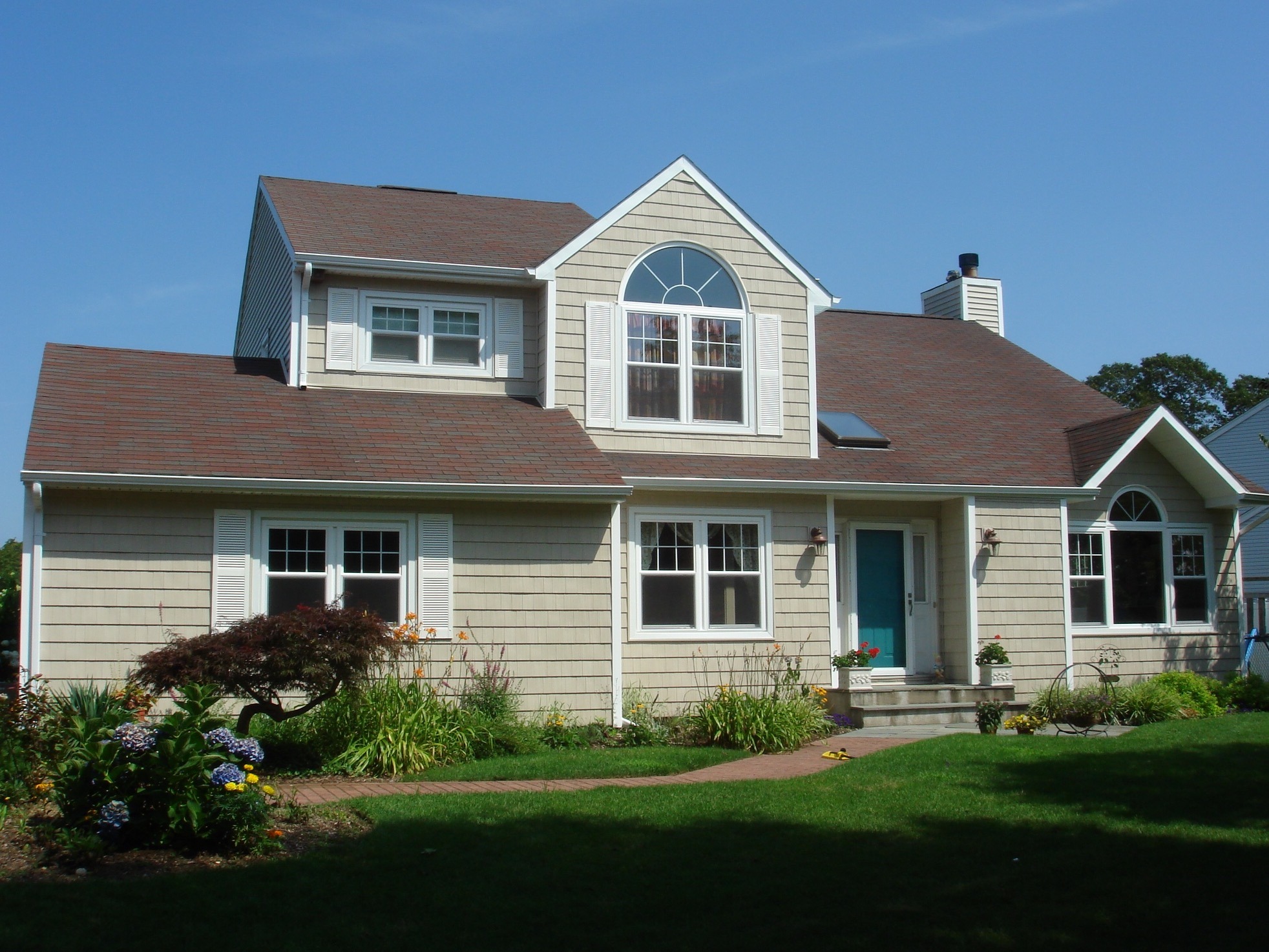 Siding Smithtown
Siding Smithtown

- Tuscan Clay Vinyl Shake Shingle Siding - Navy Blue Shutters

Siding Smithtown

- Vintage Wicker Vinyl Shake Shingle Siding - Double Hung Windows - White Shutters
If you're looking for the highest level of quality and performance, contact us for a free estimate on installing vinyl siding on your Smithtown home. Browse the different siding styles available: Shake Shingles, Dutch Lap, Clapboard, Hand-Split Shakes. We service all of Smithtown and look forward to being your Smithtown siding contractor. Vinyl siding is the most popular choice for remodeling because it provides the quality and appearance of wood without much maintenance. We specialize in siding Smithtown as our vinyl siding colors go clear through the panel and never need to be scraped or stained.
You can submit through our online form for a free in-home consultation on siding your home in Smithtown or you can call us. Please visit our contact page in order to view all available phone numbers and locations.
Several Benefits to Installing Vinyl Siding on Your Smithtown Home
Alpha is a siding company that specializes in the installation of vinyl siding in Smithtown. We invite you to visit our showroom to view Alpha's complete line of siding styles and colors. You will have an opportunity to examine the characteristics of Alpha's superb craftsmanship and compare our exclusive features.
When you purchase Alpha siding, be assured you are dealing with a single source through every phase of installation and service. There are no middlemen. We install our vinyl siding for Smithtown! All Alpha installation crews are locally based and every job is backed by extensive, long-term warranties. Because you are dealing directly with the source, you will always receive the most competitive pricing and financing for siding Smithtown.
Vinyl Siding Video Compilation: